A Social Media expert post sponsored by Sprinklr (The Real-Time Mindset: Don't Use the Word "Social") got me thinking and a little tweety yesterday.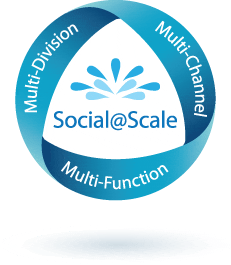 Now, I completely agree with David Scott (
@dmscott
) that Enterprise companies need to find ways to be more nimble, flexible, proactive and think with a real-time mindset like thinner, smaller organizations - but what irked me was how the article could be misinterpreted.
The suggestion was made that, when speaking to the C-suite about growing Social@Scale to not use the word "social" as "many think of their kids' Facebook or Twitter and what you had for lunch, deciding that social is frivolous at best and a dangerous time-waster at worst."
This just further illustrates the need for education and understanding in the C-suite and by recommending to drop the word "social" from the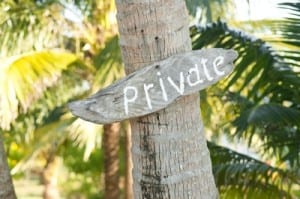 conversation aimed at scaling "social", are we doing Social as a channel a disservice? (No disrespect to David or to Sprinklr)
The way "Social" is used today and applied to an ever-changing and blurry playbook, it is easy to understand why there is so much           Social Confusion these days. I mean Facebook, Twitter and YouTube are the poster children for adolescent Social Media, defined in its infancy by MySpace (good luck with the comeback!). It's tough convincing your parents that you are growing up and it's even tougher when it is in the fabric of your DNA.
So, at the heart of it here is my pain point. Social can be real-time, but not all real-time is Social. By explaining to the C-suite that what they are harnessing is real-time intelligence – it is just one of the many benefits of Social Media Monitoring & Listening and can be leveraged to increase sales, manage perceptions, etc. Real-time can also be applied to a company's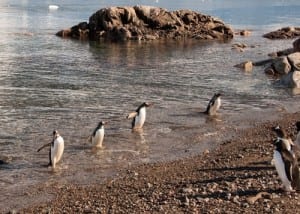 ability to act and engage – but requires a different set of resources, investment and expectations.
In the digital website/app world, real-time involves dynamic content, algorithms, enterprise analytics, etc. Social tools and technology have evolved to the point where this is a Social reality too – but although there are parallels between the two there is one inherent difference.
Personal vs. Small Group vs. Public Experiences
Public vs. Private. Forget where the experience takes place. It could happen on Facebook or with social plug-ins it could happen  on a Brand's website or automotive used car marketplace. The way to think about whether something is "Social" or not is by segmenting experiences into Personal, Small-group and Social experiences. The first two are "private" experiences that can ultimately become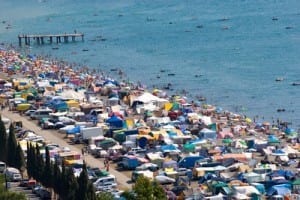 Social ("public"). The second two are Social because the experience involves more than one person.
This isn't how the line is usually drawn for budgeting, staffing, resources, etc., but this is how the line should be drawn from a     strategic communication and experience planning perspective.
When talking to the C-suite, real-time intelligence is a great way to open the door to Social@Scale, but if you don't tell them that it is Social and they are coming over for dinner, then you are doing Social a disservice – whatever that means.
If you or your organization are suffering from Social confusion - Get Construkt'ed.