For anyone that has ever been on a diet or been around someone who has, celery was probably in the mix. Reason being, there is that common myth that eating celery results in negative calories. When calculating ROI of Social Media, take a page out of the dieter's playbook and use Social Media to offset spend and increase efficiency of the rest of the marketing mix.
Quoting a New York Times article – The Claim: Some Foods Have Negative Calories "For years, diets and weight-loss books have boasted that you can eat a piece of food and burn calories at the same time. The idea is that some foods have so few calories that the act of chewing them requires expending more energy than is absorbed, resulting in a calorie deficit and ultimately, weight loss."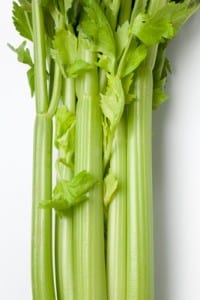 So how is celery like Social Media? Well, think of cost in terms of calories. And think of your marketing budget like your daily caloric intake. I'd make a conservative assumption that for most large brands the amount of money spent on other channels is proportionate in calorie/cost terms to celery (8 to 10 calories a stalk).
When it comes to ROI, it is logical to look at the direct results of your efforts in terms clicks, visits, sales, shares, re-tweets, etc. and calculate ROI to prove that your efforts were effective. The challenge is that Social Media efforts have a lot of unquantifiable benefits and if aligned with other messages in market, can actually produce negative calories for your campaign.
This isn't a myth. Add up the total costs of all channels, the total IMs, the total actions, etc. excluding Social Media efforts. Then apply Social Media into the equation. Due to inherently low costs per impressions/actions generated, you are improving the ROI of your other marketing mix activities – reducing the costs per action.
Now, of course you want to isolate and calculate Social Media efforts independently to see if you are getting a solid return for your investment, but you should also take into account the holistic effect it has on your big picture. Google's recently announced Social Media metrics & reports (see TechCrunch article) that show assisted conversions will help make it easier to calculate ROI this way.
Interested in remodeling your business for the Digi-Social economy? Get Construkt'ed. Contact Us.